Educazione Siberiana, nelle librerie dal 3 aprile
Esce il 3 aprile nelle librerie italiane "Educazione Siberiana", di Nicolai Lilin, romanzo autobiografico articolato in racconti, di cui è protagonista l'autore, allora minorenne, coi suoi giovanissimi compagni d'avventura. Libro d'esordio edito da Einaudi, rievoca i passaggi cruciali di un'adolescenza pericolosa, vissuta al crepuscolo dell'Urss nel ghetto criminale della Transnistria, tra Moldavia e Ucraina, dove negli anni '30 Stalin deportò gli irriducibili fuorilegge siberiani, discendenti degli Urka, leggendari briganti della Taiga.
Nel quartiere siberiano di Bender, sul fiume Dnestr a pochi chilometri da Odessa, Nicolai è cresciuto alla scuola degli ultimi "nonni", assimilando la legge non scritta che faceva di un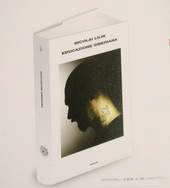 adolescente un "criminale onesto", distaccato dal denaro e pronto a rispettare gli anziani e difendere i deboli, donne e bambini, mostrando addirittura una venerazione per i disabili, definiti "voluti da Dio" e protetti dall'intera comunità. Tutto ciò in una terra di nessuno governata dai fuorilegge, tra compassati veterani, ex galeotti e giovani gangster spietati, disposti a farsi largo a colpi di Kalashnikov, infrangendo le antiche regole.
«Ho voluto raccontare un mondo che non esiste più - ammette Nicolai - e che già allora, negli ultimi anni dell'Urss, stava scomparendo. Era un mondo sorretto a modo suo da un codice etico: la polizia era il nemico, ma era espressione di un regime autoritario il cui emblema era il Kgb». Nelle pagine di "Educazione Siberiana", il racconto della movimentata adolescenza vissuta nel quartiere Fiume Basso di Bender – tra gang rivali, scontri, arresti, carcere minorile – si riverbera il caleidoscopio multietnico dell'impero sovietico, osservato dal punto di vista della "comunità criminale". Russi, ucraini, siberiani, ebrei, armeni e georgiani si contendono il controllo della città, fra traffici e rapine, parlando in Fenia, antico gergo dei fuorilegge, e senza mai violare i sacri codici: niente droga e niente estorsioni.
Un grande affresco, che Nicolai Lilin, 28 anni, ha scritto direttamente in italiano, cioè nella lingua del paese dove si è trasferito cinque anni fa e dove conduce l'attività di tatuatore. All'arte del tatuaggio tradizionale siberiano, eseguito a mano con le bacchette, fu iniziato da un "kol'shik", un tatuatore criminale, personaggio sciamanico delle prigioni dell'Urss, rispettato dai detenuti e chiamato ad aggiornare, con tatuaggi simbolici, la mappa cifrata della biografia segreta dei fuorilegge.
La collaborazione con "Libre", che oggi affianca Nicolai nel suo esordio letterario, è cominciata nel 2005, quando l'associazione culturale torinese era impegnata nell'allestimento dello spettacolo teatrale "AK, il Canto dei Catari" diretto da Franco Collimato per le Olimpiadi della Cultura Torino 2006, con la partecipazione di Eugenio Allegri, Cochi Ponzoni, la cantante Antonella Ruggiero e lo scrittore Maurizio Maggiani. Nello spettacolo, che tentava un parallelo tra le stragi della Crociata Albigese contro l'eresia càtara e i sanguinosi assedi dell'ultima guerra civile jugoslava, Nicolai ha trasferito la sua drammarica esperienza diretta: reclutato dall'esercito russo, ha combattuto due anni in Cecenia, nei paracadutisti.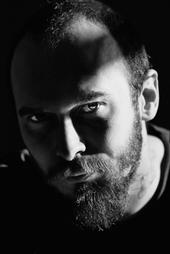 La Cecenia, di cui "Educazione Siberiana" lascia intravvedere il peso emotivo, sarà oggetto di futuro lavoro editoriale. Il sorprendente libro d'esordio, intanto, rivela soprattutto due cose: la grande verve di un giovane autore originalissimo, che ha saputo trasferire sulla carta la naturale vocazione russa alla narrazione orale, e il mondo perduto della Transnistria al crepuscolo dell'Urss, regolato dalla violenza ma bilanciato da una forte componente etica. Un mondo sconcertante, mai prima raccontato. E non privo di meraviglie, agli occhi di un adolescente: il rito solenne del Cifìr (il tè dei fuorilegge), gli anziani padrini che allevano colombi, il culto delle armi, i "santi" dediti all'assistenza dei detenuti e il grandioso paesaggio del fiume, paradiso inziatico per giovanissimi pescatori e formidabili nuotatori.
"Educazione Siberiana", ai cui fortissimi tratti drammatici l'autore non manca di aggiungere la giusta dose di autoironia, sostenendo sempre la narrazione con ritmo mirabile, senza pause, e arricchendola con sapienti digressioni sulle vicende picaresche dei memorabili personaggi nei quali s'imbatte, è una straordinaria epopea "criminale" fatta di epica quotidiana, che offre al tempo stesso un grande affresco antropologico dell'era sovietica, i cui bassifondi diventano un punto di osservazione perfetto per scandagliare cinquant'anni di storia, tra giapponesi e cosacchi, nazisti, guerra fredda, gangster ebrei e intellettuali perseguitati, Gulag e uomini straordinari che – scegliendo la via dei fuorilegge – resistettero alla dittatura.
SIBERIAN EDUCATION - On sale since april, 3 the new book "Siberian Education" (Einaudi) by Nicolai Lilin: the true story of a kid born in a criminal ghetto at the end of Soviet empire.
309 Commenti